HIGH THROUGHPUT MANUFACTURING OF KITS FOR SAMPLE COLLECTION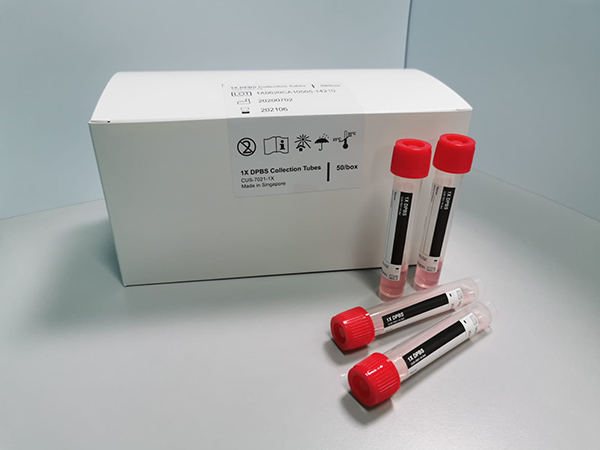 With the rapid widespread of COVID-19 cases in 2020, the need for sample collection kits were in great demand. Worldwide demand for testing related supplies resulted in the urgency to setup local capabilities for the production and supply of related items locally and regionally.
Leveraging our abilities to produce buffer in large scale, 1st BASE was engaged in an effort to ease the local shortage of sample collection kits.
As an ISO certified contract manufacturer, our team and facilities were well adapted to demands of the strict requirements on cleanliness and sterility during the production of the sample collection kit. Our quality management system also ensures proper documentation and traceability which are important for compliance under the medical device regulation. The products are manufactured and registered as Class A medical device with the Health Sciences Authority of Singapore.
Buffer preparation and dispensing was prepared under controlled environment to minimise contamination. Our team established various quality control procedures at different stages of the production to ensure sterility, cleanliness and functionality of products were met. In dealing with the global shortage of plastics, our team also assisted in purchasing and evaluation of plastics consumables required. Given the challenging timeline and disruption of international shipping, our team was able to provide timely and accurate supply.
To achieve daily output of over 30,000 tubes daily, semi-automated dispensing and capping system were put in place. Semi-automated dispensing and capping allow us to achieve greater precision in fill volume, higher capacity and lower manpower needs. This enables us to meet the urgency and high output requirements rapidly.
Our team worked closely with the customer to provide the labelling, packaging and documentations to finish off the product as a market-ready product. From the label format, design and printing for the products and the packaging boxes, we provided a complete solution to ensure a smooth launch of the product.