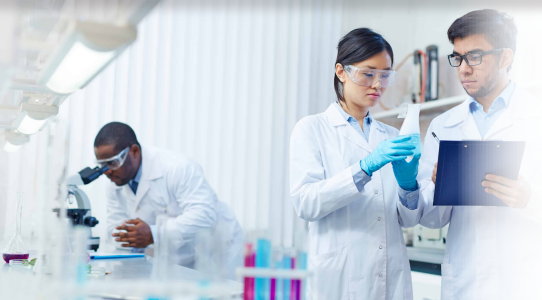 Towards GMP Certification
Good Manufacturing Practice (GMP) is a system for ensuring that products are consistently produced and controlled according to quality standards. It is designed to minimize the risks involved in any pharmaceutical production that cannot be eliminated through testing the final product.
GMP covers all aspects of production from the starting materials, premises, and equipment to the training and personal hygiene of staff.
Enhancing our Capabilities
Single use mixing system for more stringent needs including mixing of pharmaceutical ingredients, preparation of stock solutions, intermediates, and final formulation suspensions
Increasing more filling system for vial/tube/bottles
Enhancing sterilising capacity and labelling output with additional equipment
Together, these investments in capabilities will equip us for the end-to-end production of many biomedical products, and complementing reagents that help to accelerate the development and manufacturing of biomedical products including vaccines.