1st BASE products and services were introduced in 2003 with the aim of providing superior locally made products for the needs of our local researchers. With our own in-house capabilities, we are able to provide a portfolio of fast and reliable products and services including DNA Sanger Sequencing and Next Generation Sequencing Services.
Over the years, we worked hard in building 1st BASE brand and have successfully carved a niche in the research community as a leading service provider in Singapore, Malaysia and Asia Pacific region.
For more information on 1st BASE's products and services, visit www.base-asia.com.
Sanger Sequencing Services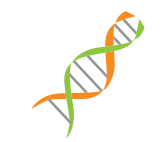 We use Applied Biosystems highest capacity-based genetic analyzer platforms and optimized protocols to give you superior data in the shortest turnaround time. Be assured that your DNA template is in good hands. We work hard to make sure we continuously meet or exceed leading industry providers in terms of QV, trace score and contiguous read length. Our experienced team ensures you get quality results, even with difficult templates, and prompt troubleshooting assistance at all times.
Next-Generation Sequencing Services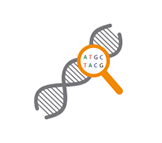 NGS is driving growth and possibilities in scientific research as DNA is sequenced at unprecedented speed. It has opened up new worlds in genomic research, and resulted in novel biological applications in diverse fields of science.
We offer a complete solution from initial project consultation to the final comprehensive project report for your NGS needs.
Molecular Biology Services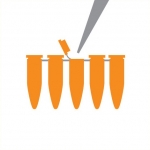 We specialise in developing a start-to-finish solution for your research requirements. Our wide range of Molecular Biology Services, including PCR Optimization, Sub-cloning/Cloning Services, Plasmid Preparation Services, Species Bar-Coding and more, allows you to tap on our expertise and thus saves you previous time to focus on other important issues. Every project will also be carefully documented for traceability, accountability and reproducibility.
Fragment Analysis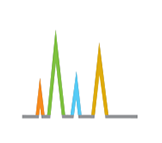 Fragment analysis is used to describe genetic marker analysis experiments which rely on detection of changes in the length of a specific DNA Sequence to indicate the presence of absence of a genetic marker. In genetic marker analysis, the sequence of the gene is not directly analyzed. Genetic markers are usually polymorphic genetic sequences contained in or near an allele of interest, such as microsatellite or RFLP, which allow the chromosomal alleles to be distinguished. We offer DNA Fragment Analysis service where fluorescently fragments are detected using our Applied Biosystems Genetic Analyzer and then interpreted using the GeneMapper® v 4.0 analysis software.
Peptide Synthesis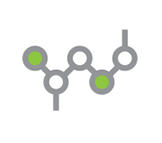 In 2006, we launched our comprehensive range of Custom Peptide Synthesis services from Peptide Sequencing Design Advice to Peptide Modifications. We emphasize on providing High quality peptides at a competitive price. All peptides synthesized are provided with a complete quality control package, which includes HPLC chromatograms to ensure purity and mass spectral analysis to confirm identity.
Antibody Production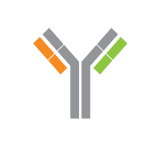 Our committed team of scientists is on hand to provide timely and personalized services for your projects. We have put together several Custom Antibody Packages for both Monoclonal and Polyclonal Antibodies to make it even easier to order with us.
Proteomics Services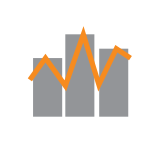 We work closely with international partners for the delivery of contract research and lead molecule discovery services in proteins, peptides and biopharmaceuticals. We take pride in bringing high quality results within a fast turnaround time. A committed team of experienced scientists will work closely with you to bring responsive and personalized services.
Metabolomics Services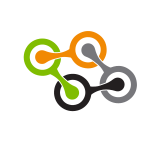 Metabolomics is an emerging field of "omics" research specializing in the near global analysis of small molecule metabolites (< 1500 Daltons) found in living organisms. It utilizes a number of different assays for quantitative analysis and identification of metabolites in a variety of sample types. By working closely with The Metabolomics Innovation Centre (TMIC), we provide real-world proven technologies with top-of-the line metabolic analysis from biofluids, tissues, bioproducts, bioprocesses, or crops. The quantitative metabolic analysis is offered by combining NMR, GC-MS, GCxGC-MS, HPLC-UV/FD, LC-MS, DI-MS, and bioinformatics.