MANUFACTURING OF BUFFERS FOR TESTING SERVICES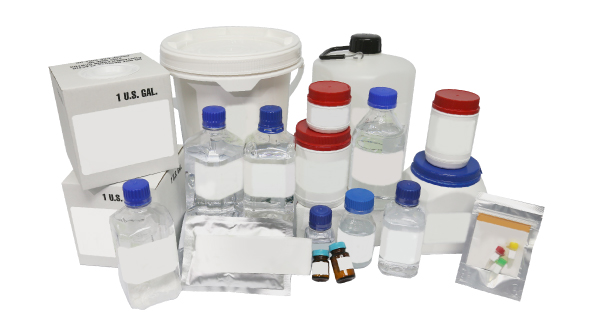 Our client provides testing services to pharmaceutical and biopharmaceutical companies that span the product cycle from early pre-clinical development to licensed production. Studies conducted followed strict regulations and standards. As such, requirements of the buffer needed for every study requires testing and validation.
Our team worked closely with the client on every order to fulfil specification for each buffer. Testing and validation of buffers were performed according to the requirements before releasing them. The scale of the production ranges from 0.5L up to 20L. We also assisted to procure and manage the inventory of the materials required; planned and scheduled manufacturing and delivery based on the customer's timeline.
Our client is fully accredited with GLP and requires full documentation for the buffers used in their testing service. As an ISO certified contract manufacturer, all our manufacturing processes maintain a stringent quality management system and full documentation from the preparation log to the quality test report.