MANUFACTURING OF COMPONENTS IN RAPID TEST KIT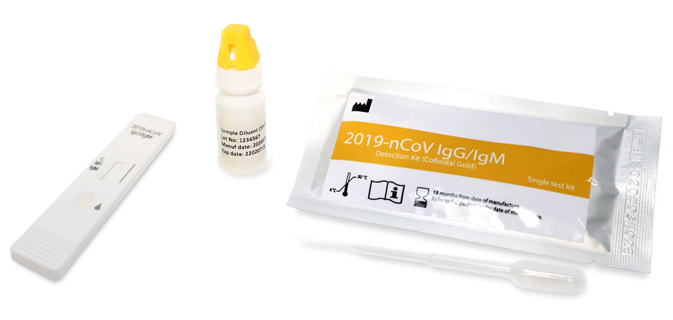 Our client is a Singapore-based company dedicated to establishing precision medicine platform for diagnosis and treatment of various life-threatening diseases. They provide IVD products and deliver high quality omics data analysis and clinical interpretation platform for clinical doctors making decisions.
In response to the global pandemic, they developed rapid test kit for the detection of SARS-CoV-2 infection.

As an ISO certified contract manufacturer, 1st BASE is a trusted partner for IVD manufacturing. We provide customers with a high internal quality management system for medical devices and ensuring product specifications are consistently met. Our quality management system also ensures that production was done under sterile and clean environment. Production logs and quality control reports were prepared to ensure compliance with regulatory requirements.
Pilot production of the reagents was made in accordance to the client's formulation. To guarantee confidentiality, a non-disclosure agreement was also signed. The pilot batch was delivered to the client for functionality test before proceeding with larger volume production and dispensing into specialised vials. Our dispensing setup is flexible in working with different fill volumes and biocontainers. Our team also worked closely with the customer to provide the label format and design for the products.